FOOTSCIENTIFIC ARCHES SPECIALTY ORTHOTICS
The Best Orthotic Sandals Design with three arch support design makes sure Your Weight Is Evenly Distributed Across The Toes, Arch & Ball Of Your Feet
Arch Support & Non-Slip Insole


Is the joint pain making like frustrating?
If you suffer from foot pain or if you're invested in preserving the good health of your feet for years to come. It's wise to invest in a pair of Ortho Fashion™ to avoid heel pain, knee pain, and back pain.
Wearing Orthotic sandals is essential to achieve foot health, in this way we reduce the possibility of suffering injury and discomfort while improving existing conditions and make the task of walking easier on the feet.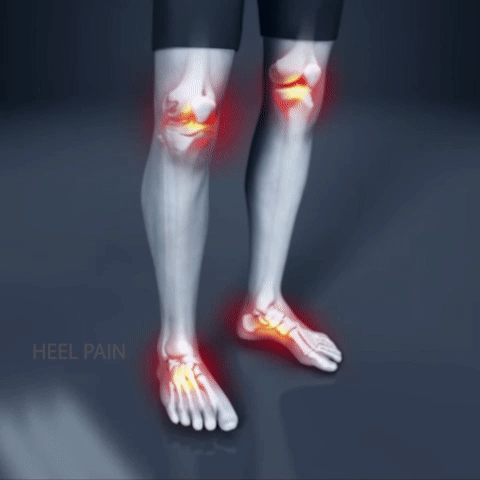 THE MOST ADVANCED AIR CUSHIONING TECHNOLOGY - EMBRACE YOUR FEET

Ortho Fashion™ provide lightweight and comfortable, soft with a unique platform and a wedge design that will make you feel like walking on air. It will reduce any foot pain to maximum when standing or walking for a long period of time.
Special air-cushioned insoles with arch support cushioning property, and fit more closely to the feet to make the feet more comfortable and sporty.
It allows protecting muscles, joints, and tendons. The air capsule will immediately return to its original shape to protect your body against the next impact force. As a result, protect your body from fatigue and stress.
How are our Ortho Fashion™ different from regular shoes?


People who experience forefoot issues like 'clawed' or 'crossed-over toes' require more vertical space for their feet

Most Orthopedic shoes favor a hook-and-loop closure system which is easier to tighten for persons living with restricted mobility or functions

Removes areas that might cause rubbing or abrasion

A firm and supportive heel
To support the rear of the foot

A well cushioned and strong outer-sole and mid-sole
The outer-sole typically has defined 'impact points' to absorb the impact of walking

Ideally made of NANO-Foam which allows you to add 'wedging' which lifts the heal of the foot and/or 'rocker soles' which are used to reduce pressure on the bottom of the foot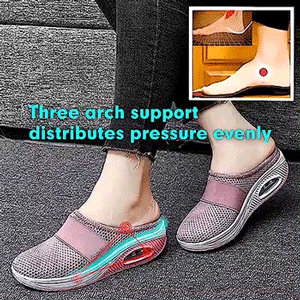 It incorporates our memory foam insole with special double padding, supports the heel offering optimal stability, and reduces pressure on the toes.
Ultra-light EVA rubber Non-slip sole, pressure points on the soles can remove the pressure and cushion your feet.




FREE MYSTERY GIFT FOR FIRST 500 CUSTOMERS
Products Are Always Packed Carefully
Products Are Always Packed Carefully

" One of the best shoes I ever had this shoes are very light and comfortable I am on my feet more than 12 hours and with this shoes I feel so comfortable no back pain any more and even provide foot correction. I am so glad I find this shoes "
Melinda O'Connor, est Virginia

The fit is perfect for wide feet
" They fit in the arch, length
and width. Thank you "

" These shoes are some of the most comfortable shoes I have gotten in a long time. I take long walks with my dog every day and there are times my feet hurt or legs hurt afterwards, but not with these shoes. It even cure my bunions. Great support and not slipping! "
Is there any arch in these shoes?
What are the upper and sole materials?
Upper is a mesh. Bottom is solid and on both sides a see through window.
Does this shoe have a heel or does the platform eliminate it?
The shoe does not have a heel. It feels like you have nothing on your feet and it lifts your body as if you wear heels.
Are the insoles removable?
How do I clean the outside of the shoes? Are they machine washable?
Probably not machine washable, but could hand wash in the sink.