perfect lashes in 3 seconds!
WATERPROOF & REUSABLE SELF-ADHESIVE EYELASHES
wearing of Lash™ Reusable Self Adhesive Eyelashes doesn't require any glue or eyeliner. Body heat activates the stickiness between your eyelashes and your skin.
just like your own eyelashes, which can help you look more beautiful without feeling like you are wearing false eyelashes.
The eyelashes can be used many times, and if well-maintained, they can last much longer than other types of false eyelashes. Also, can be washed with water and reused, saving you money and being environmentally friendly.
do you have these troubles?
Do Not worry ! Lash™ can assist you in resolving this issue.

not waterproof & sweat resistant


applying glue wastes time
Apply Eyelashes in just 3 Seconds!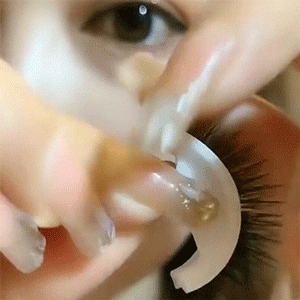 If you are still worrying about the tediousness of sticking eyelashes every morning, we suggest you read our product introduction carefully! If you have been looking for a time-saving, efficient, natural, skin-friendly and comfortable eyelashes, we think our reusable self-adhesive eyelashes should be your best choice!
A Pair of Suitable False Eyelashes
Makes Your Beautiful Life Possible!
Maybe because you put it on, the boy you have a crush on starts paying attention to you;
Maybe because you put it on and discover your own beauty, and confidently come out of the lost life.

3 In 1 Eyelash Extensions + mascara + Eyeliner

Prevent dust from entering

enhance your beautiful eyes & get glamorous look naturally
Cotton Band - Lightweight And Flexible
The band of the false eyelashes are made of 100% cotton material. The band are light and natural. Lashes can be freely bent into a shape that matches the eyelids, making them look like your own eyelashes. You can even wear it for a day without feeling tired.
Premium Synthetic Fiber Faux Mink Eyelashes
Made of high-quality synthetic fiber, the shape of the false eyelashes is natural and fluffy. The multi-layer 3D effect also makes the eyelashes fuller and makes your eyes more charming.

Different Type of False Eyelashes To Choose From
There are 5 different styles of false eyelashes for you to choose from, and each style of eyelashes represents a mood. You can match the style of your eyelashes according to your makeup styles.

If you have smaller eyes and sparse eyelashes, we recommend that you use thick style, which is Hybird and Volume so that your eyes will appear big and bright; if your eyes themselves are very big, this is your advantage, then you can choose the natural model, which is Classic, Sexy and Sweet it can let your advantage be further exerted.



gently remove the eyelashes from one slide.

You can customize your lashes by trimming the ends to fit your desired length. Trim no more than 1mm every time.

Aligned with and closed to the root of your own eyelashes, apply the strip to your upper lash line base (on top of your natural lashes).

And Press It Gently for 1-2 seconds.
Follow the steps below to renew
the eyelash Adhesive Strips
2 Adhesive strips for your replacement

1. tear off the old Adhesive Strips

2. Align the new Adhesive Strips to be replaced

3. along the eyelash base with
the appliance provided

4. Gently fix the root of the eyelashes
LIMITED TIME @ 50% Discounts Today!
10,000+ happy customers and counting

Lash™ are the best I've used
"I love these lashes! I have tried so many different kinds and brands looking for the best kind and I've finally found them. I am so happy with these and they're so easy to apply and stay on securely for days if you want them to! ."

"So in love not only are these super natural looking ,but also very lightweight and easy to apply most important no need apply glue anymore! I'm definitely ordering more! "

The best lashes I have ever had!
" Had a Ballet Performance and they stayed on for the entire night, they were sooooooo easy to put on!!! And easy to remove. I really love Lash™!"

Great quality & super easy to use
" These lashes are amazing!! They blend seamlessly with your actual lashes and they stay ALL. DAY. LONG. I get so many compliments and people asking me where I got them."

That Lash Got me Going Crazy!!
" Beautiful and easy! Not too much and very natural so it gives me eyelash extension without being too dramatic!"
Frequently Asked Questions (FAQ)
No need, there are sticky strips on the eyelashes, just need to stick it lightly, very time-saving.
Yes, it can be used multiple times and comes with a spare strip for each lash.
What material are the eyelashes made of?
Cotton material, skin friendly, non-irritating.
Do they keep the curl through out the day and how many times can they be reused?
About 5-12 times, sometime even longer.
How will it look after wearing these lashes? Natural or dramatic?
These lashes seem to made of high quality fibers and they are very light-weighted, and super natural, just as your own lashes.
Just peeled them off and put it back in the container.
How do you tell right from left on these lashes? Does it make a difference?
It doesn't make a difference.