With a decontamination ability of 99%, turn old and rusty into shiny and new!
3 Days Exclusive Deal - More Than 50% Discounts
Take a look at the difference!


Just Spray & Wipe, No Rinse required.
Fights fading, ageing, cracking and provides UV protection. all-purpose car interior cleaners are perfect for your furnishing and car's dash, consoles, leather car detailing and more.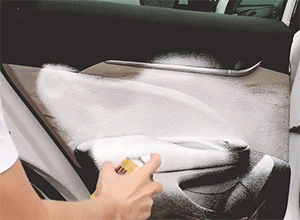 Eliminate Stubborn Stains
The active ingredient in MAXX™ Cleaner is a plant-based natural acid that powers through hard water stains, rust stains, and mildew stains.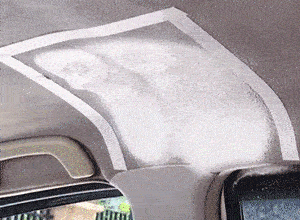 Safe to use on most surfaces on car.
Just directly spray on the desired area. Wipe until the stain is removed. No rinsing is required. Just wipe away foam with a cloth or sponge.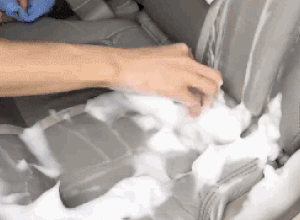 Clean your car interiors to look like a new one! Easily remove even ground-in dirt and grime.





Suitable Use & Clean All Kinds Of Materials
Included:
• Ultrasuede/Alcantra
• Leather
• Leatherette/Vinyl
• Polyester
• Nylon
• Plastic
•Rubber
• Cloth
• Carpet
• Finished Wood
• Trim
•Metals
• And More!
Contains No Harsh Chemicals
• It removes rust stains, soap scum and mineral deposits, without scratching or dulling surfaces.
• For stubborn stains, spray on, allow to set up to a minute, scrub with a non-scratch pad, sponge or microfiber cloth, Wipe, and repeat if necessary.
• Use regularly to inhibit rust growth and mineral deposits.
(Always test on a small inconspicuous area first).
• no injuries to hands or articles, safe and fast.

Squeeze product on the surface
Squeeze it on the target area.

Wipe until the stain is removed
Wipe thoroughly after one minute of application.

Wipe away foam. the area will looks like a new one.
(Repeat The Step If Necessary)
Free mystery Gift for first 500 customers


















A bit pricey, but worth it! You go through the stuff pretty quickly but it really works well. The back seats of my car were filthy from the dogs - even with a cover. I used this product with a detailing brush, and they came out like new, effortlessly! I'll buy it again!


Seriously! I've tried tons of products (wipes, sprays, foams) to try to get the grime off my (originally) light colored leather seats and nothing truly worked. They either didn't really get it all off, or required way more elbow grease than I was willing to commit to. This MAXX Foam is pure f***ing magic. Spray, wipe, repeat until new again. That's it. I got so into it I also sprayed a bunch on my dingy seat belt and now that looks amazing, too. This stuff is worth every penny.

You will not be disappointed!

I Cannot Say Enough Good Things About This Product! I Have Three Kids Under The Age Of 5. I Stumbled Onto This Cleaner And Thought I'd Give It A Try. Honestly, I Wasn't Very Hopeful. I Received It And Clean It Immediately. Within 5 Minutes, My Headliner Looked Brand New. I Was Surprised By The Lavender Smell. I Expected A Strong, Chemical Smell Like Most Cleaners. This Has A Very Subtle Lavender Smell And It Actually Smells Good.

Amazing! I LOVE THIS MAXX Foam Cleaner!

This Product Is Great! The Pictures Above Are Picture Of A 2007 Nissan Titan Truck I Was Detailing For A Customer. The Seats Were Disgusting And Stained. I CAN ASSURE YOU ALL I USED WAS MAXX FOAM CLEANER To Clean The Seats I Simply Sprayed Super Clean All Over The Seat Until It Was Damp, I Scrubbed With A Detail Brush, Then Vacuumed All Of It Up And Dryer It With A Microfiber. The Results Speak For Themselves. This Really Is A SUPER CLEANER That Is Capable Of Cleaning Mostly Every Interior Surface And Does An Amazing Job At It!
Frequently Asked Questions (FAQ)
Does it have ammonia in it?
There is No ammonia or any harmful chemicals in this product.
Can it be used on fabric?
Yes. MAXX™ Cleaner can be used on Fabric, Included Ultrasuede/Alcantra, Leather, Leatherette/Vinyl, Polyester, Nylon, Plastic, Rubber, Cloth, Carpet, Finished Wood, Trim, Metals, And More!
Will this work to remove dog drool stains?
Yes. MAXX™ Cleaner can clean all the stains out of the seats included dog drool stains.
Does it work on black leather or does it stain it?
You can use it on black leather. No discoloring.
Does this product disinfect surfaces?
Yes it does! We don't really advertise it as a disinfectant, but it was formulated to kill germs, bacteria, and allergens.
Can this be used to clean stains on a waterproof snowboarding jackets?
Yes. MAXX™ Cleaner can be used on the surface and clean the stains easily.
Does it work on bird poop?
Yes. MAXX™ Cleaner can be used to clean the bird poop easily.
Is the foam safe to touch?
Yes, it's a surfactant, like soap. It has an alkaline base that would not irritate the skin.
Does this contain bleach?
It has a Lavender scent no different than other liquid cleaners. The scent will linger but will eventually fade.