The World's First and Only Hair & Beard Building Fibers
Add instant Volume and Style to Your Hair.
Instant Hair & Beard Thickening
Maeda™ hair and beard building fibers
Now You Can Have Thicker, Fuller Hair and Beard. No More Thinning Hair, Receding Hairline, Balding, Patch


"Was desperately finding a instant solution for my thinning hair - then I discovered this gem. Took only a few minutes to thicken my hair. Totally satisfied with the results and really make the difference."
Have you ever thought that a bottle of spray can solve these problems?


Suitable for men and women
agree Maeda™ makes them look younger and more attractive
agree that Meada™ is natural looking
would recommend Maeda™ to others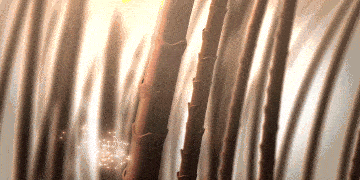 Maeda™ gives the instant appearance of a thick, full head of hair. Maeda™ Hair & Beard Building Fibers are made from natural Keratin of the highest grade, the same type of protein found in real hair, which makes it look completely natural and undetectable. These natural Keratin fibers have an innate static charge that ensures they adhere to any type of hair—even the finest of hair—and resist wind, rain and perspiration.
Before

After


Enhance Your Hair And Beard Today

NOTE:
The hair fiber is not growing hair, but through the principle of strong electrostatic induction, the hair fiber will be tightly attached to the real hair, and the hair will become thicker and thicker instantly, just like the new hair with countless roots. The effect is realistic and natural.
"Bought this for my dad and OMG! The results are amazing!!! He ended up ordering 3 more bottles."

"I have now had it in my hair for about 12 hours, and it hasn't faded, fallen out, or even so much as moved."

"This product works like a charm! For anyone going through the initial baldness phase to even a quarter, it will do the job and make it seem like you have hair. BUT it will get washed off by excessive water."
How Long will it stays on my hair?
Approcimately 8 hours, you may put on hold spray for best results.
Does it come off when you sweat? For example playing sports?
Yes, it's waterproof, it stays in place even if you're all wet.
Are these 100% natural fibers?
Yes. The fibers is extract from natural herbs, it will attached to your hair like magnets it seems like.
can I use this on wet hair?
No, you can't. It will leaves a big bulky piece which looks like you have paint or something on yout head. Please make sure you dry thoouroughly your hair or beard before applying.

Your payment information is 100% secured with SSL encryption.

Quality Assured, Products Are Always Packed Carefully

Our support team are 24/7 ready to answer any questions you may have.

Not satisfied with your order? Request an exchange or refund.